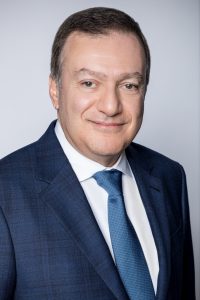 George Nicolas Chammas
Honorary Consul of Lebanon in San Francisco
George is a serial entrepreneur and has founded and led several successful enterprises in the technology, petroleum, and telecom sectors.  George and his wife Dolly have resided in the San Francisco Bay Area since 1983.   He is the proud father of three boys, Nicolas, Rony and Patrick, and grandfather of two.  He was appointed honorary consul of Lebanon in San Francisco by presidential decree on November 12, 2019.
Education
Stanford University Master in Business Administration
University of Michigan Bachelor of Science, Mechanical Engineering
College Notre Dame de Jamhour – Lebanon
Directorship
Entrepreneurship
kloudr

cloud managed services provider

Peerspace Inc

. leading marketplace for events

CIS

distributor for leading IT brands
NavLink Inc. managed services provider sold to Ooredoo and AT&T
Advisory Boards
RAND

Corporation Center for Middle East Public Policy
Stanford University Graduate School of Business
Honors
Tau Beta Pi Engineering Honor Society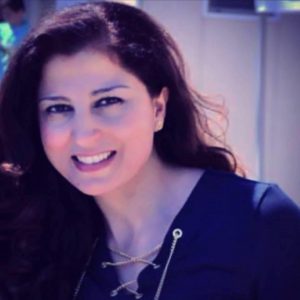 Roula Jamhouri Haddad
Consular Officer
Roula was born and raised in Baabda, Lebanon. She graduated from Notre Dame de Jamhour and earned both the French and Lebanese Baccalaureate degrees .
Roula moved to San Francisco in 2001 after completing her Masters degree in Law from La Sagesse University in Beirut.
Married with a son and daughter, Roula owns a translation firm and is the founder and Editor-in-Chief of the only directory published to serve Lebanese and Arab owned businesses in the Bay Area. In addition, Roula founded the first Lebanese American Women Association (LAWA) in Northern California, and is currently a Regional Director at the Maronite Foundation USA.
Roula has devoted more than 10 years serving the Lebanese community in the Bay Area through different social and philanthropic groups. She looks forward to continue serving the Lebanese diaspora at the Honorary Consulate of Lebanon in San Francisco.